Battery Test and Replacement in Gaithersburg, MD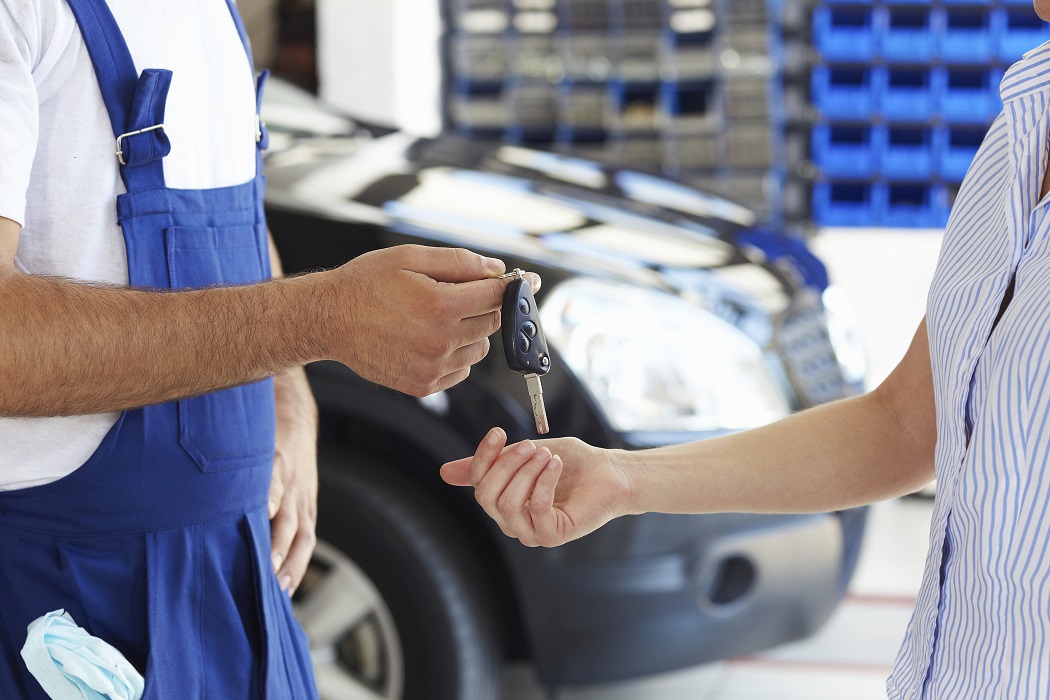 What Are Signs I Need To Get My Battery Inspected?
"Check Engine" light
Engine clicking while starting up
Electronics not functioning properly
Service Hours
888-394-3822
| | |
| --- | --- |
| Monday | 7:30 am - 6:00 pm |
| Tuesday | 7:30 am - 6:00 pm |
| Wednesday | 7:30 am - 6:00 pm |
| Thursday | 7:30 am - 6:00 pm |
| Friday | 7:30 am - 6:00 pm |
| Saturday | 8:00 am - 4:00 pm |
| Sunday | Closed |
No matter what vehicle you have, there is one thing that is always true—the battery is one of its most vital components! That is why we at Gaithersburg Mazda encourage you to take care of yours with routine inspections and replacements when necessary. Our Service Department can help you with this anytime during our accommodating hours, so visit us today!
Timeline
There is a general timeline to follow for your car's battery, and we will outline it briefly. A good rule of thumb is to inspect it about every three to five years. At the three-year mark, your battery will begin to exhibit signs of wear and tear, so checking it out at this time can tell you how much life is left within your system. When it reaches its fifth year, it could possibly be time to replace it entirely. Of course, keep in mind that this timeline can be affected by certain factors unique to you and your vehicle. For example, your system might be more worn down at an earlier point because of repeated journeys on difficult terrains or frequent road trips. It is also important to read your owner's manual for specific information on your system!
Warning Signs
There are also some notable warning signs that could give you an indication at any time that your battery isn't at peak functionality. First, if your car seizes up on the roadway and requires a jump start to get going again, that is an obvious sign that your battery is flat, and will need to get inspected immediately. There are other, subtler signs as well, such as if you notice your car taking longer than usual to start up or if it emits a clicking sound while turning on. Additionally, take note if some interior features in your car start malfunctioning. Your display screens, headlights, interior lighting, and other electronics are all connected to your battery, so if they are acting unusual, that could be a cue to pop the hood and perform an inspection. Lastly, the most obvious signal to bring your car into our service bay is if the "check engine" light pops up on your driver information screen.
Test and Replacement
If you do decide to visit our service team, feel free to set up a time slot online using the Schedule Appointment tool under the Service tab of our website! We also happily take walk-ins. Upon arriving, our expert technicians will immediately get to work examining your vehicle using an electrical system test. If they decide that you need a new battery, not to worry—we have a Parts Department that can dig into their stocked inventory to find you the ideal replacement. Then, it's just a matter of taking out your old one, cleaning out its terminal, and replacing it with a brand-new one! While we work, we invite you to relax in our waiting room and check out our Service Specials and Parts Specials online. We frequently update them to save you the most money on your maintenance project!
If you've decided that you would like to check out our battery test and replacement in Gaithersburg, MD, visit Gaithersburg Mazda today. Our team always puts their best foot forward with our customers, as you can see by these testimonials!
Testimonials
GOOGLE
3-8-2020
GOOGLE
3-3-2020
YAHOO
2-27-2020
YELP
2-27-2020
GOOGLE
2-15-2020
GOOGLE
2-3-2020
GOOGLE
1-30-2020
GOOGLE
1-7-2020
GOOGLE
1-5-2020
GOOGLE
12-24-2019
GOOGLE
12-2-2019
GOOGLE
11-16-2019
GOOGLE
10-21-2019
CARGURUS
10-17-2019
GOOGLE
9-25-2019
GOOGLE
9-11-2019
GOOGLE
9-2-2019
GOOGLE
8-29-2019
CARGURUS
8-26-2019
GOOGLE
8-23-2019
YELP
8-1-2019
GOOGLE
7-20-2019
GOOGLE
7-12-2019
GOOGLE
6-8-2019
"Your Choice For A New Mazda "
DEALERRATER
6-5-2019
GOOGLE
5-21-2019
GOOGLE
5-20-2019
GOOGLE
5-18-2019
GOOGLE
5-11-2019
GOOGLE
5-10-2019
GOOGLE
4-15-2019
YELP
4-5-2019
YELP
4-5-2019
Read More